University of Donja Gorica, EuroCC Montenegro (national competence center for supercomputers) and in cooperation with the National Center of Spain (NCC Spain) organize the course "Deep Learning and HPC". Guest lecturers from renowned institutions such as the University of Cambridge, Universidad de Cantabria and Barcelona Supercomputing Centre, GraphCoreAI and Imperial College London, AI Clearing and Shanghai Jiao Tong University, China, DeepMind, Montreal Institute for Learning Algorithms, Max Planck Institute will be involved in the implementation of the training.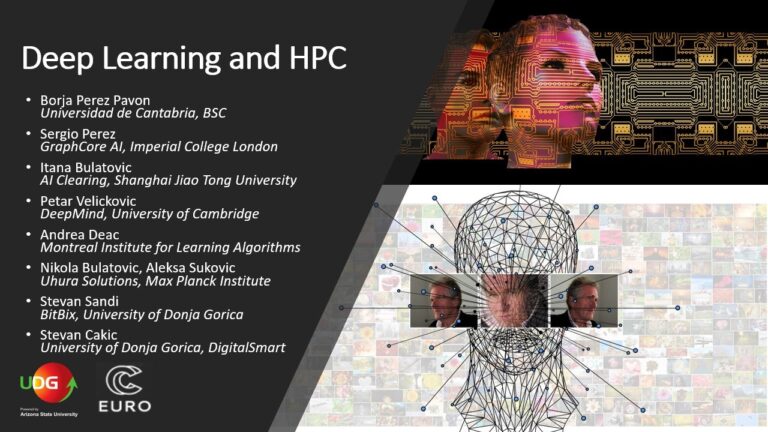 During this course students will learn how to implement deep learning models for real situations on their local machines, key mathematical concepts of deep learning, some key concepts about computer vision and natural language processing.
In the second part of the training, students will learn about high-performance computing in the development of deep learning applications, parallel computing using the Python language on multiple CPUs or GPUs, and the pyTorch library for developing deep learning models. The course starts with guest lectures at the end of November so you need to express your interest as soon as possible. The course is followed by students of the Master AI program at UDG, but also by students of other programs who express an interest in it. Lectures are open to academia, industry and the public sector.
Recommended prerequisites for successfully attending lectures are: good knowledge of algorithms and mathematics, knowledge of at least one programming language (Python is preferred), basic knowledge of high-performance computing (HPC), basic knowledge and interest in artificial intelligence.
Agenda, registration link and more info is available at https://eurocc.udg.edu.me/2022/11/19/course-on-deep-learning-and-hpc/ .