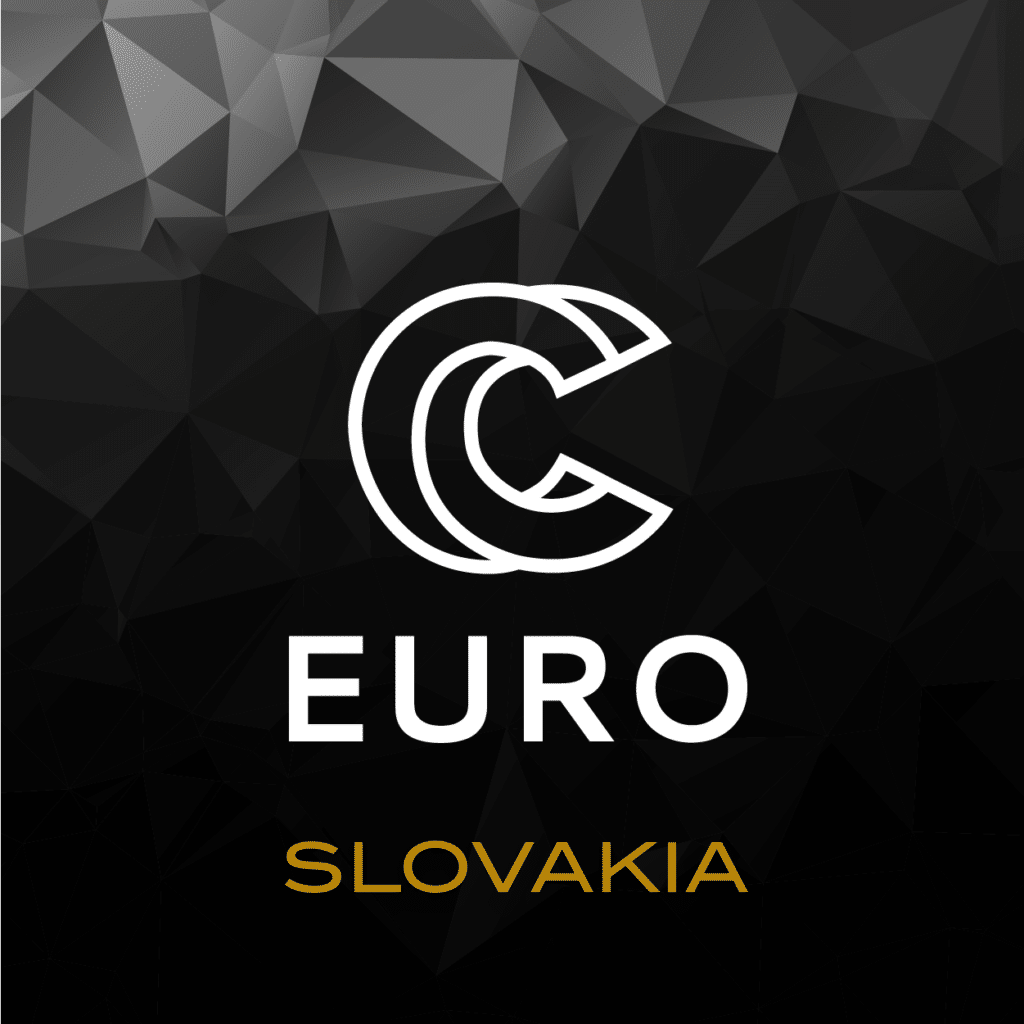 NCC Slovakia
Slovakia has joined a European network of 33 competence centers. The aim of the EuroCC and CASTIEL is to bridge the existing HPC skill gaps while promoting cooperation and the implementation of best practices across Europe. European countries are currently taking part in the initiative and pooling their resources with the EU and private partners to enable the EU to become a world leader in supercomputing.
Clients of the Slovak National Competence Centre will gain access to information obtained from mapping providers and consumers of HPC solutions in Slovakia, they will be provided access to the computing resources and software tools of the HPC lab. The team of experts of NCC will provide consultations on the possibilities of HPC technologies deployment, or will design and assist in the implementation of pilot- or migration of existing solutions. We can also help to build partnerships between the academic sphere, the public and private sectors, or connect our clients with foreign competence centers.
---
SERVICES
Our team will help you to find the best way to deploy HPC in your scientific or industrial process, train your employees and give access to our computing resources.
We promote using of HPC and help increase the competencies of HPC users in science, industry, private and public sector.
Our services are intended for public sector, SMEs, start-ups and academic institutions.
NCC Slovakia brings up-to-date information about current calls for proposals in high-performance computing.
Education: regular and on-demand courses, webinars, workshops and hackathons in relevant areas.
Sharing information obtained from mapping of providers and users of HPC solutions in Slovakia.
Providing machine time and access to software tools on our high performance computing systems.
Consultations, design and implementation of pilot HPC solutions, migration of existing solutions.
Mediation of partnerships between academic, public and private sectors.
All our services and courses are free of charge. Collaborate with us, use our computing resources, learn to code, find out how to optimize parallel code sand use HPC software efficiently.
We regularly publish updates on the activities of the competence center, reports on successful deployment of HPC, cooperation with academia and private sector, and organized events. Subscribe to our newsletter and follow us on social networks!
If you have any question do not hesitate to contact us: eurocc@nscc.sk
NEWS
LECTURE SERIES: Supercomputing in science
The National competence centre organizes a lecture series for all that might be curious about supercomputing in various fields of science. All invited speakers are experts in their respective fields and will share their knowledge and experience in utilizing the HPC tools and techniques. Archive: Supercomputing in science 2021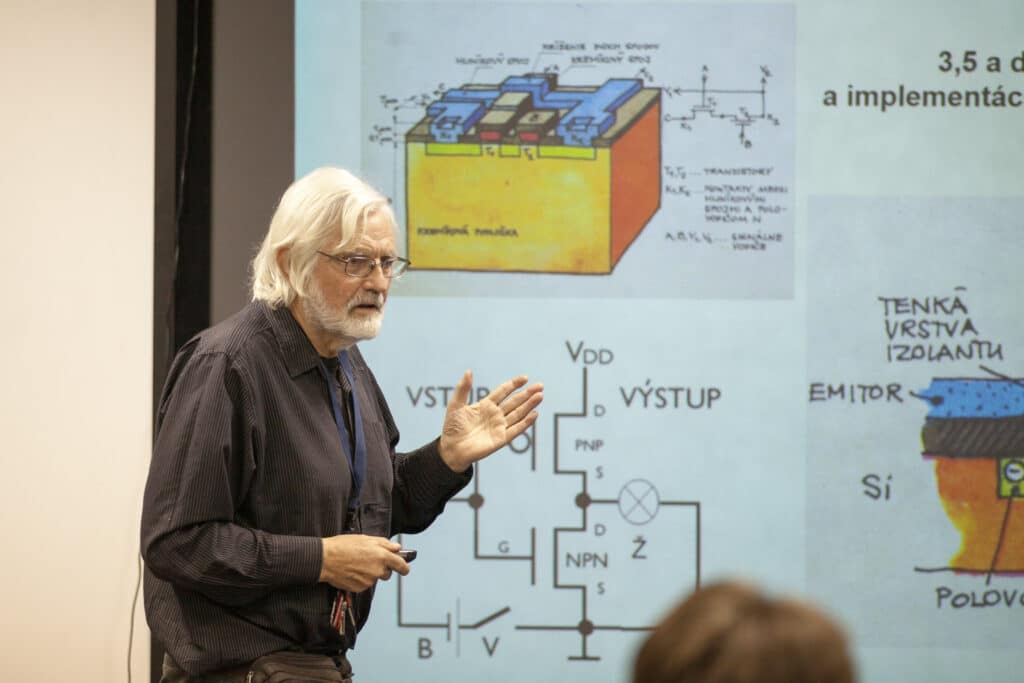 There have been some changes in the area of high-performance computing in Slovakia since the last issue. Some may have remained unnoticed, some have gained more of a media attention, but we believe that ultimately these changes will bring progress and advancement to our HPC community as a whole.
One of the changes mentioned is the establishment of the National Competence Centre for HPC (NCC) as an institution of first contact for HPC access and services, which will be offered not only to the academic research groups, but to small and medium enterprises, industrial companies and public sector institutions as well Online version of the HPC FOCUS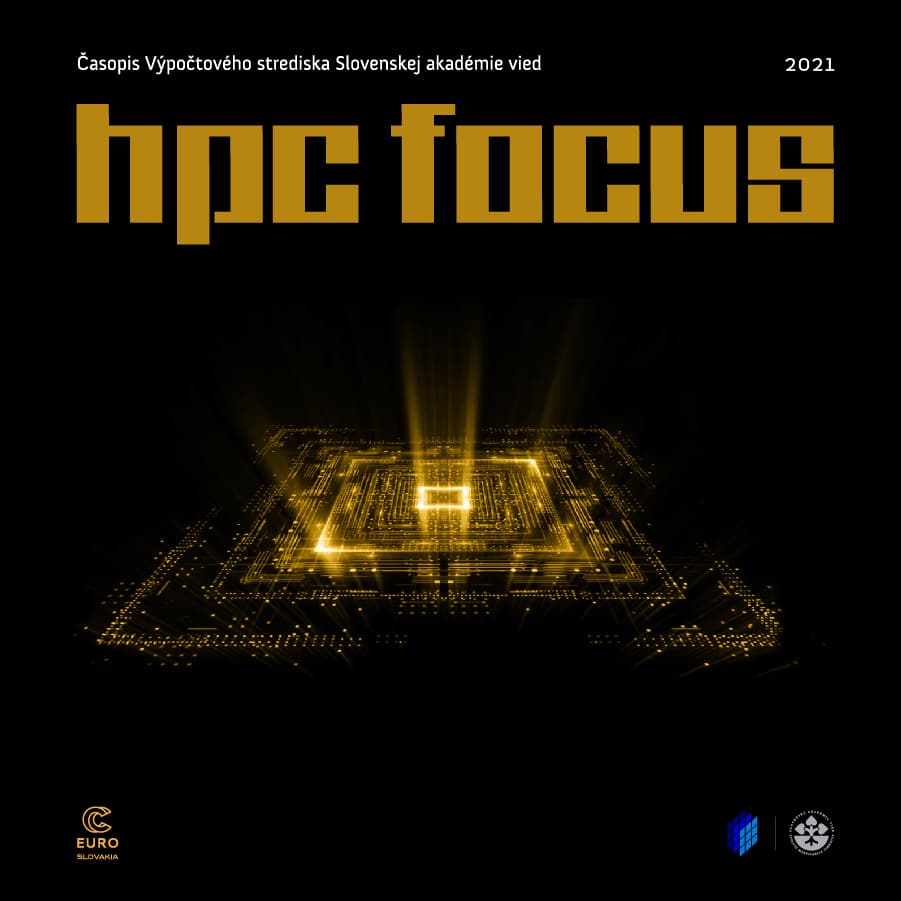 SUCCESS STORIES
Social media monitoring, data
analysis and visualization sing tools HPC
MEMO98 is a non-profit non-government organisation that has been monitoring the media in context of elections and other events for more than 20 years, and has carried out its activities in more than 50 countries. Recently, the organisation has also been dealing with the impact of social media on the integrity of electoral processes.
PROJECT: The information environment has significantly changed in recent years, especially due to the advent of social media. Apart from some positive aspects, such as the enhanced possibilities of receiving and sharing information, social media has also enabled the dissemination of misinformation to a wide audience quickly and at low cost. MEMO98 analysed the election campaign of the parliamentary elections held on July 11, 2021 in Moldova on five social media platforms: Facebook, Instagram, Od­noklassniki, Telegram and YouTube.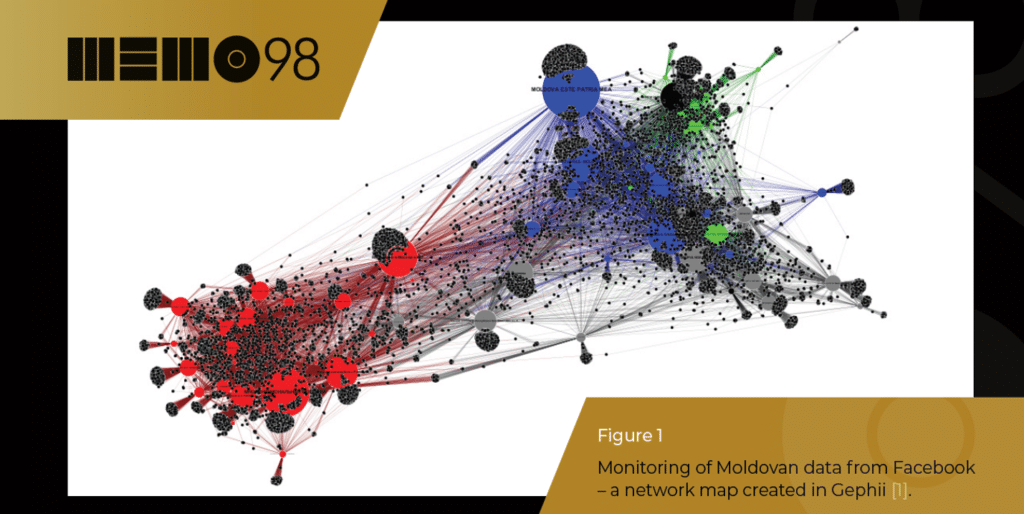 Social media data was collected using CrowdTangle (a Facebook-owned social me­dia analysis tool). The number of posts interactions of candidates and individual po­litical parties on Facebook alone was 1.82 million. The number of posts interactions of party chairmen climbed to 1.09 million.
Prior to the start of this project, MEMO98 had no experience with using tools for big data processing and analysis. NCC ex­perts helped design a solution for data processing and visualization utilizing the freely available software Gephi in the HPC environment. The output is a so-called network map, an interactive scheme for finding and analysing the dissemination of specific terms and web addresses in the context of the election campaign.
As part of the project, NCC also provided access to computing resources for solution testing, as well as individual training so that MEMO98 can work independently with this solu­tion in the HPC environment in the future.
---