Success Story: PaRI – Nordic Pandemic Research Infrastructure
NCC presenting the success story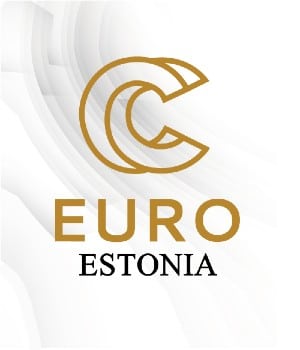 The NCC Estonia coordinates HPC expertise at national level. Our mission is to analyse, implement and coordinate all necessary activities and offer services to end users to cover their needs: from access to resources, from technological consultancy to the provision of training courses for academia, public administrations and industry.
Industrial Organisations Involved:

NeIC is hosted by NordForsk, which provides for and facilitates Nordic cooperation on research and research infrastructure across the Nordic region. The core partners of the PaRI project included University of Oslo, University of Bergen, Technical University of Denmark, Estonian Compute Infrastructure, German Network for Bioinformatics Infrastructure, and National Bioinformatics Infrastructure Sweden.
What did you manage to do together that you could not have done separately?
The COVID-19 outbreak has induced an unprecedented near real-time exchange of information with an exceptional number of individual researchers performing multiple analyses in parallel, using publicly available, as well as their own, data. It has, however, also become clear that there is an unmet demand for services based on the real-time comparison of different epidemiological analyses of the same data, as well a major need for exchange of more person-sensitive information, such as geolocalisation, patient data, etc., between authorities, researchers and different countries. The ideal solution, described by the domain experts working with the data, will allow integration of patient-specific and population-wide levels of epidemiological data and combine it with sequencing and later serological information.
The success of the PaRI project is based on good collaboration between the participating partners. The NCC prioritised access to UT-Rocket for pandemic related workload. UT-Rocket is a HPC cluster with 6,000+ cores. It is also accessible via Galaxy web interface. In addition, it has extensions to allow processing of sensitive data.
Topic(s) of collaboration:
PaRI brought together the needs, interests and resources to create e-infrastructure to support research excellence in the Nordic region. The scope of the project in spite of its focus on COVID-19 pandemic related research, is significantly wider including preparedness for all pandemic related research in the future. The project activities included genome-wide association studies, drug testing, viral sequencing and human viral gene expression.
Results of collaboration:
The PaRI team has successfully encouraged researchers and data producers to upload their data to the European Nucleotide Archive (ENA) — the primary European research database for nucleotide sequence information that includes raw sequencing data. This means that more data has been available for researchers studying the COVID-19 virus and its behaviour. Moreover, the Galaxy Nordic COVID-19 portal monitors the public output of viral genome sequencing projects that is submitted to the ENA and makes the data more accessible for further use. Yet another output of the PaRI project is the PaRI dashboard, a visualisation tool designed to help stakeholders such as epidemiologists, state institutions and researchers monitor the pandemic locally, down to regional and municipality levels.
SUCCESS STORY # HIGHLIGHTS:
Keywords: Data processing, FAIR data, e-infrastructure, Bioinformatics, Galaxy
Biotechnology/Bioinformatics, Health care / Pharmaceuticals / Medical devices
HPC, HPDA
Contact:
Ülar Allas, ylar.allas@ut.ee
This project has received funding from the European High-Performance Computing Joint Undertaking (JU) under grant agreement No 951732. The JU receives support from the European Union's Horizon 2020 research and innovation program and Germany, Bulgaria, Austria, Croatia, Cyprus, the Czech Republic, Denmark, Estonia, Finland, Greece, Hungary, Ireland, Italy, Lithuania, Latvia, Poland, Portugal, Romania, Slovenia, Spain, Sweden, the United Kingdom, France, the Netherlands, Belgium, Luxembourg, Slovakia, Norway, Switzerland, Turkey, Republic of North Macedonia, Iceland, Montenegro